Fuel moves everything
Acterra Group Tank & Silo Division: Elevating Storage Solutions
Fuel Moves Everything
Design, Fabrication and Maintenance for all your storage needs
Tank & Silo
storage needs in the agricultural, commercial, aviation and petroleum industries
Fuel Moves Everything
Products include both carbon and stainless steel options for numerous custom designed tanks and silos.
Elevating Storage Solutions
Acterra Group's Tank & Silo Division, where decades of expertise and innovative solutions converge to deliver the pinnacle of storage solutions. We specialize in tank and silo design, construction, and maintenance, ensuring that your storage needs are met with precision and excellence. Explore our specialized services below:
Tank Construction & Maintenance: Our seasoned team excels in the construction and maintenance of tanks designed for various industries, including agriculture, manufacturing, and more. From the initial design to installation, we prioritize quality and durability, ensuring your storage infrastructure stands the test of time.
Silo Solutions: Acterra Group is a recognized leader in silo design and construction, serving diverse industries such as food processing, cement, and agriculture. Our silos are engineered to meet the highest industry standards, providing safe and efficient storage for bulk materials.
Tank and Silo Repairs: We understand the critical importance of keeping your storage facilities in optimal condition. Our technicians are well-equipped to handle repairs and maintenance, ensuring seamless operations and preventing downtime.
Custom Solutions: At Acterra Group, we believe in tailoring solutions to your unique requirements. Our custom designs and engineering expertise guarantee that your storage facility is optimized to meet your specific needs.
DESIGN, FABRICATION AND MAINTENANCE
FOR ALL YOUR STORAGE NEED
Acterra manufactures, sells and installs tanks and silos used extensively for storage needs in the agricultural, commercial, aviation and petroleum industries. Products include both carbon and stainless steel options for numerous custom designed tanks and silos.
Storage tanks for plastic resin, powder and flakes
Asphalt emulsion tanks
Sand storage (frac sand, bunker sand and blasting sand)
Cement, fly ash and bulk material silos
Liquid storage for chemicals, water, fertilizer and oils
Fuel Storage
The Acterra Group is a long standing member of the Steel Tank Institute (STI). Acterra licenses various steel tank technologies through STI including Fireguard, Flameshield, Permatank and others.

From agriculture to manufacturing, Acterra Group's Tank & Silo Division is your trusted partner in elevating storage solutions. Contact us today to discuss your project, and let us help you build, maintain, or upgrade your storage infrastructure with precision and innovation.
Fuel moves everything Tank & Silo
Fuel moves our customers : Project Portfolio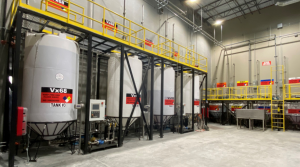 aboveground storage tanks
THE COMPANY Vermeer Corporation manufactures industrial and agricultural equipment used the world over—from skid loaders to hay balers. Headquartered in central Iowa, Vermeer is no
Read More »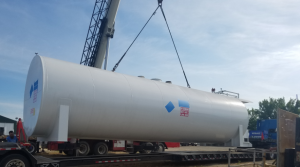 aboveground Fireguard tank system
THE CLIENT Straddled in between Iowa and Illinois on a 943-acre island off the Mississippi River, you'll find the impressive Rock Island Arsenal—the largest government-owned
Read More »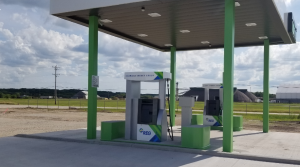 fuel management systems
THE COMPANY Renewable Energy Group (REG) is the largest biodiesel producer in the US, operating 13 biorefineries across the country. A world leader in biofuel
Read More »
Discover ActerraGroup.net store, your one-stop destination for all your petroleum equipment needs. Whether you're in search of tanks, accessories, pumps, valves, or hardware, our extensive inventory has you covered. With a commitment to helping you reach your goals, we provide top-quality products and solutions for your petroleum industry requirements. Shop with confidence at ActerraGroup.net and experience unmatched convenience and reliability in sourcing your equipment.