Manufacturing tanks and silos for underground bulk storage in a variety of retail, commercial & industrial applications. Acterra Group is compliant with federal regulations for storing petroleum and hazardous substances underground.
OUR UNDERGROUND STORAGE SOLUTIONS INCLUDE: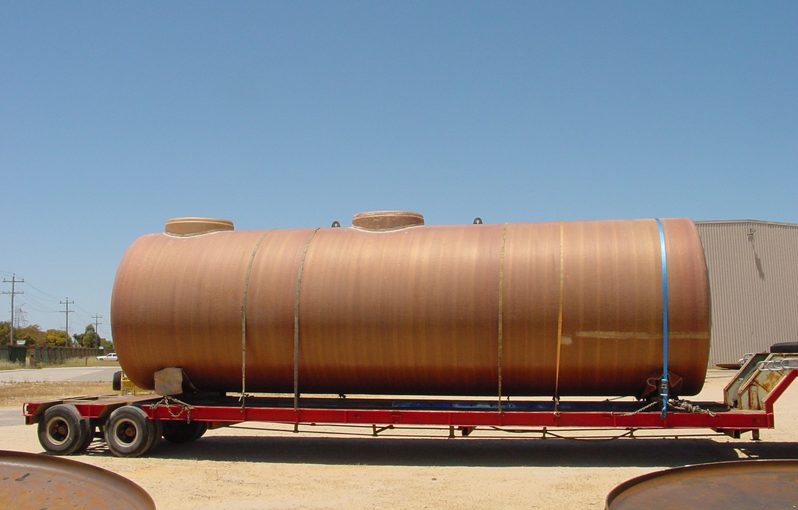 PERMATANK® double-wall jacketed underground storage tank features an inner steel tank coupled with an exterior corrosion resistant fiberglass tank. A unique standoff material separating the inner and outer tanks creates a uniform interstitial space ensuring rapid and accurate leak detection.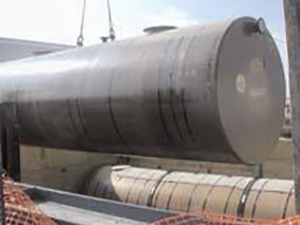 Gravity Oil Water Separators are designed for gravity-induced separation of oil from water. The separators are designed for gravity removal of non-emulsified hydrocarbons, i.e., motor oils, lightweight oils and related petroleum products with a specific gravity of less than 1.0.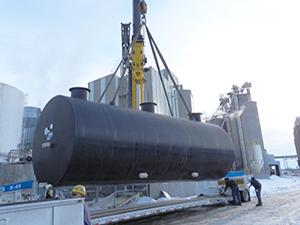 Double-wall underground storage tank features a pre-engineered corrosion protection system that provides ongoing monitoring of corrosion protection. The sti-P3® system has provided reliable, long-term performance for over 265,000 steel underground storage tanks.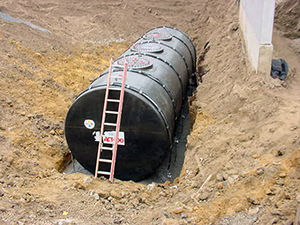 ACT-100® Steel/FRP composite tank features a strong steel tank for structural integrity, and a 100-mil fiberglass outer coating for longlasting corrosion protection. Double-wall design allows continuous interstitial leak detection and monitoring.