The petroleum industry is vast and complex, and our customers reflect this diversity. From the local convenience store owners who fuel our vehicles to the agricultural businesses that stock our grocery stores, from the construction companies that build our roads, buildings, and bridges to the dedicated first responders and even the United States Department of Defense safeguarding our way of life – Acterra Group serves them all.
We may have a new look, but our core brand promise remains unwavering – "Fuel Moves Everything." This belief has been the bedrock of our company and culture for over 60 years. To us, it's not just a tagline; it's an undeniable truth.
Here at Acterra Group, LLC, we take immense pride in being a part of this truth. We recognize the profound responsibility we bear toward the industry, our customers, and our dedicated team. Playing a role in this bigger picture is why we are passionate about what we do. It's about assisting customers like you in accomplishing your vital missions.
Join Our Team:
As we continue to grow and evolve, Acterra Group, LLC is excited to announce that we have open positions and welcome talented individuals to join our staff. If you're passionate about the petroleum industry, share our commitment to excellence, and are ready to make a difference, we invite you to explore our career opportunities. Fuel Move Everything including your career. 
Together, let's power progress and drive success.
Thank you for choosing Acterra Group as your partner in fueling the future.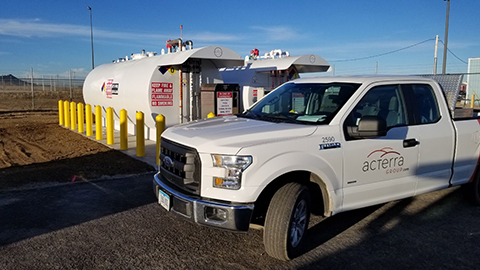 We plan, build & service the systems that power everyday life.
For more than 60 years, Acterra has helped clients across nearly every industry move their projects from start (or parts) to finish.
Our services include, but are not limited to:
Equipment procurement & fabrication
Consulting & project management
Specialized construction services
Maintenance & inspections
Government contracting
In 2022, the United States consumed approximately 134.55 billion gallons of finished motor gasoline, equivalent to about 3.20 billion barrels. This averages out to around 369 million gallons per day or approximately 8.78 million barrels per day!

Additionally, the volume of distillate fuel oil, which includes Diesel and Fuel Oil, supplied to the domestic market, averaged 3.7 million barrels per day.

Furthermore, jet fuel consumption in the United States averaged about 1.37 million barrels per day, equivalent to 58 million gallons per day.

Your trusted partner in providing specialized fuel solutions for federal clients. Acterra has the experience and expertise to understand the unique requirements, regulations and terminology needed to successfully complete a government contract.

Acterra is your all-inclusive provider for petroleum equipment. We offer a full spectrum of services, including distribution, installation, and servicing of major brands. We specialize in custom solutions to fit your needs.

Seeking cost-effective, top-quality storage solutions? Choose Acterra. We excel in designing, fabricating, and maintaining durable storage systems for agriculture, commercial, aviation, and petroleum industries. Our custom solutions fit any environment.
Acterra's Federal Division: Your Partner in Exceptional Fuel Solutions
Acterra Group is your trusted partner in delivering specialized fuel solutions tailored to the unique needs of federal clients. With our extensive experience and expertise, we possess a deep understanding of the distinct requirements, regulations, and terminology necessary for the successful completion of government contracts.
Why Choose Acterra:
Specialized Knowledge: We have an in-depth understanding of federal regulations, ensuring compliance and reliability.

Proven Excellence: Acterra Group has a proven track record of successfully delivering on government contracts.

Customized Solutions: Our team tailors fuel solutions to meet the specific requirements of federal projects.

Dedicated Support: Count on Acterra for unwavering support and expertise throughout your government contract journey.
Ready to discuss how Acterra Group can fuel your federal projects' success? Contact us today.
At Acterra's Federal Division, we are dedicated to supporting the mission-critical operations of federal agencies. We take pride in delivering reliable and efficient fuel solutions to meet your specific requirements.
Contact us today to learn more about how Acterra's Federal Division can assist with your federal fueling needs.
Fuel moves everything federal
Fuel moves everything commercial
Acterra's Commercial Division: Your Fuel Solutions Partner 
At Acterra's Commercial Division, we take pride in offering a wide range of professional services to cater to the diverse needs of our commercial clients. Our commitment to excellence ensures that we deliver top-notch solutions and expertise.
Why Choose Acterra for Your Commercial Needs
Expertise You Can Trust: Acterra brings decades of experience and a proven track record to the table. Our team of experts understands the unique challenges and demands of the commercial sector.

Customized Solutions: We don't believe in one-size-fits-all solutions. Acterra tailors its services to meet your specific commercial requirements, ensuring optimal performance and efficiency.

Diverse Industry Experience: Acterra's portfolio spans various industries, from agriculture to aviation. This diverse experience means we can adapt to your industry's unique demands seamlessly.

Cutting-Edge Technology: We stay at the forefront of technology and innovation, offering you the latest advancements in storage and equipment solutions.

Reliability & Durability: Our storage systems and equipment are built to last. We understand the importance of reliability in the commercial sector and deliver solutions that stand the test of time.

Cost-Effective Solutions: Acterra is committed to providing cost-effective solutions without compromising on quality. We help you maximize your budget while delivering top-notch results.

Comprehensive Services: From design and fabrication to maintenance, Acterra offers end-to-end solutions, making us your one-stop partner for all your commercial needs.
Choose Acterra for unmatched expertise, customized solutions, and a commitment to excellence in the commercial division. Discover how we can elevate your business today
At Acterra's Commercial Division, we understand the importance of reliable fuel solutions for your business. Our team is dedicated to delivering outstanding service and products tailored to your unique requirements.
Contact us today to discover how Acterra's Commercial Division can assist you with your commercial fueling needs.
Acterra Group Tank & Silo Division: Elevating Storage Solutions
Acterra Group's Tank & Silo Division, where decades of expertise and innovative solutions converge to deliver the pinnacle of storage solutions. We specialize in tank and silo design, construction, and maintenance, ensuring that your storage needs are met with precision and excellence.
Why Choose Acterra Group for Tank and Silo Solutions
Expertise: Acterra Group boasts decades of experience and expertise in tank and silo manufacturing, ensuring top-tier solutions.

Customization: We tailor every project to your specific needs, offering fully customized tanks and silos that fit your unique requirements.

Durability: Our solutions are built to last, providing reliability and longevity in demanding environments.

Diverse Industries: We serve a wide range of industries, from agriculture to industrial, ensuring versatility and adaptability in our solutions.

Cost-Effective: Acterra Group delivers cost-effective solutions without compromising on quality, helping you maximize your investment.

Comprehensive Services: From design and fabrication to maintenance, Acterra Group provides end-to-end support for your tank and silo needs.
Choose Acterra Group for unmatched expertise, tailored solutions, and durable tanks and silos that stand the test of time.
From agriculture to manufacturing, Acterra Group's Tank & Silo Division is your trusted partner in elevating storage solutions. Contact us today to discuss your project, and let us help you build, maintain, or upgrade your storage infrastructure with precision and innovation.
Fuel moves everything Tank & Silo
Discover ActerraGroup.net store, your one-stop destination for all your petroleum equipment needs. Whether you're in search of tanks, accessories, pumps, valves, or hardware, our extensive inventory has you covered. With a commitment to helping you reach your goals, we provide top-quality products and solutions for your petroleum industry requirements. Shop with confidence at ActerraGroup.net and experience unmatched convenience and reliability in sourcing your equipment.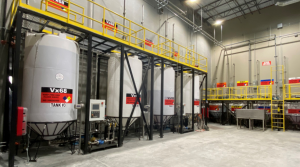 THE COMPANY Vermeer Corporation manufactures industrial and agricultural equipment used the world over—from skid loaders to hay balers. Headquartered in central Iowa, Vermeer is no
Read More »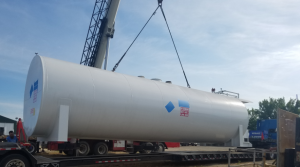 THE CLIENT Straddled in between Iowa and Illinois on a 943-acre island off the Mississippi River, you'll find the impressive Rock Island Arsenal—the largest government-owned
Read More »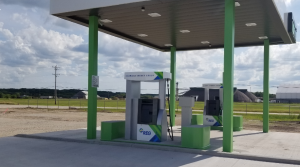 THE COMPANY Renewable Energy Group (REG) is the largest biodiesel producer in the US, operating 13 biorefineries across the country. A world leader in biofuel
Read More »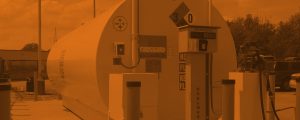 If your company needs an equipment overhaul to bring your business up to speed, or if you're getting ready for a major new investment, now
Read More »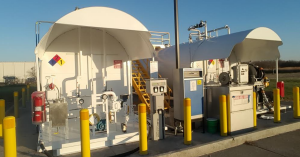 A Wild Ride It was a situation the Davenport Municipal Airport could never have anticipated: a man fleeing the cops by vehicle ran his car
Read More »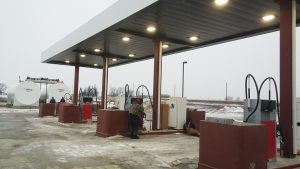 Fleets come in all shapes and sizes—so it's no surprise that every fleet has its own unique fueling requirements. As technology evolves, companies are
Read More »