Acterra provides complete turnkey construction and equipment systems for aviation fueling, including AvGas Fueling and Jet Fueling. Our team can design and build your facility and install state-of-the-art equipment to provide the most cost effective fueling systems. We provide prepackaged tank systems, aviation fueling cabinets and filtering and dispensing systems. Our systems are complete skid mounted aviation fueling packages built in our manufacturing facilities in Iowa to be easily shipped and deployed in the field.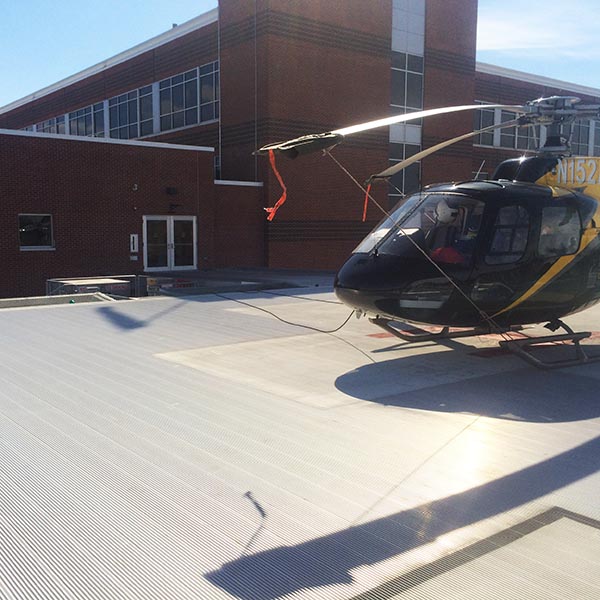 AvGas & Jet Fuel Cabinets
SELF CONTAINED AVIATION FUELING SYSTEMS
The Acterra Group manufacturers a complete line of aviation fueling cabinets for AvGas and Jet Fuel. For over 30 years, customers have come to Acterra to provide turn-key aviation fueling systems.  Whether you own a small FBO, a large commercial airport, or a government fueling center, Acterra Group can design and build a system to meet your needs.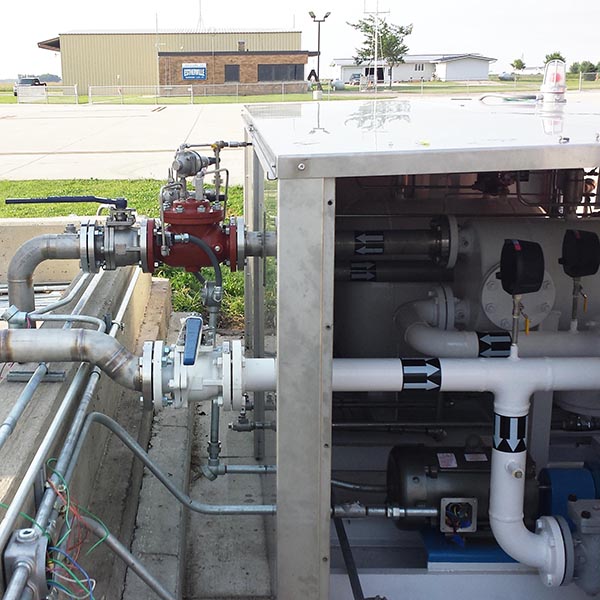 OVERFILL PREVENTION, BONDING & DEADMAN CONTROL
The National Fire Protection Association (NFPA) updated regulatory requirements for aviation fill stands (fuel racks) and refuelers (tank trucks) to improve safety for operators, reduce risks of environmental release (fuel spills), and eliminate liability incidents such as fires or human injury. The new requirements include:
Two-level overfill protection on refuelers and fill stands
Bonding (preventing sparks or arcs in a combustible atmosphere)
An operational deadman switch to ensure constant human monitoring of the vehicle during the filling process
These facility upgrades, which must be completed by June 2021, will be enforced by the Federal Aviation Administration, fire marshals, local airport authorities, and/or insurance companies. Although several systems meet NFPA 407 standards, the Scully Intellitrol®2 and associated refueler equipment is the optimum upgrade solution.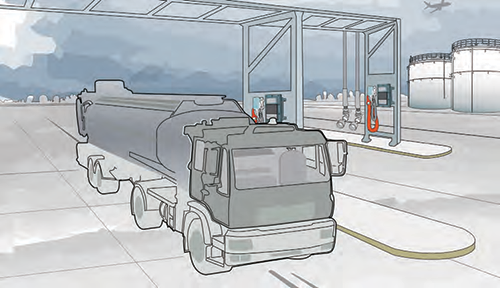 CASE STUDY: Advantages of Intellitrol®2 in Aviation Applications
EVOLUTION OF FUEL STANDARDS
Commercial, freight, and corporate/private flights have expanded greatly over the last 50 years.

Throughout the country, this growth has increased demand for distribution of fuel (avgas and jet fuel) and created needs for safe, efficient storage of fuel and loading into tank trucks to refill aircraft. The NFPA developed fuel standards for airports beginning in 1966, with 15 revisions to the specific 407 regulatory language, assessing
appropriate evolving technologies.

Approximately 5,000 airports need to meet these standards (commercial, fixed-based operators [FBO], municipal airports, freight-only facilities). However, some of these airports have alternate fueling systems (hydrant style) or are already compliant, leaving about 2,000 that need to upgrade.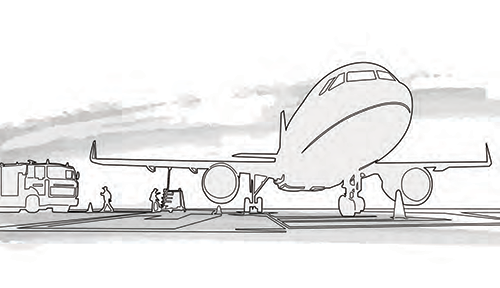 Overfill Prevention, Ground Verification & Vehicle Identification for Petroleum & Chemical Gantries
The Intellitrol®2 is intended to serve as a secondary overfill protection system for loading operations. It is intended for use in hazardous locations and is packaged in an explosion-proof (flameproof) enclosure and has both International and US approvals and certifications.